Map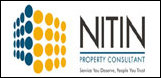 Super built-up Area : 1403 Sq.Ft.
Society : L and T Emerald Isle
Highlights:
On Rent
/

0 to 1 years old
/

Semifurnished
/

24th Floor (out of 24)
Description : Its a actual 2& half bhk semi-Furnished apartment with modular kitchen,Wall to wall wardrobes,Beds,Ac & 2 covered c...
Map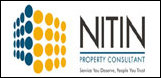 Built-up Area : 1550 Sq.Ft.
Society : K Raheja Paradise Apartment
Highlights:
On Rent
/

5 to 10 years old
/

Semifurnished
/

5th Floor (out of 12)
Description : Raheja vihar is a residential complex at powai mumbai. Powai rings a bell with the famous indian institute of techn...
View all 8 Residential Properties
Company Dealing in
Property types dealing in
Residential Apartment
Send a query
Your message will be sent to Dealer's email and mobile.
Mr. Nitin Kasar
Proprietor
View Phone Number
Corporate Office :
A-1, Chandivali Farm Road, Next To Icici Bank, Chandivai, Andheri (E)Central Mumbai suburbs
About Nitin Property Consultant:
Content provided by Nitin Property Consultant. Info Edge(India) Ltd. disclaims all warranties against infringement. Trademarks belong to the respective owners.