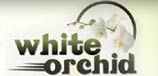 White Orchid, Gaur City II

by

White house Infra City Pvt. Ltd.
Location: Noida Extension

Price:

₹

35.1 Lac to 61.54 Lac
Size: 1097 - 1865 Sq. Ft. | Plans: 2 - 3 BHK | Possession: December 2016
View properties
White Orchid, Gaur City II in Noida Extension
Far away from clamour of city, yet in proximity to all leading business centers of Delhi, exists a bright sunlit expanse of total peace called "WHITE ORCHID" within a grand township Gaur City II.
WHITE ORCHID ushers you to a life that is serene in its essence and luxurious in its spirit. Explore the lavish drawing cum dining room which offers you a splendid ambience. Walk across the huge
More »
bedrooms specifically designed to optimize space in accordance to the needs of a modern family. Discover the various picturesque views from your spacious balcony. It offers 2BHK and 3BHK apartments
Less »
Unit type & Area analysis
Properties in White Orchid, Gaur City II
3758 People Viewed this project
Loading Amenities...
Loading Map...
White Orchid, Gaur City II, Noida Extension Map
White Orchid, Gaur City II Price Trend for Apartment, Noida Extension
Embed in blog
Paste this into any HTML page:
Feedback
Disclaimer
White Orchid, Gaur City II - wise to buy a 2bhk here for Rs 35 lacs?
Posted: 04-1-2013, 11:56 AM
kaushik
The project is in Noida Extension. How is it priced and what about the location? Suitable for self use or not? Please guide.
Reply to Topic
White Orchid, Gaur City II - Quick Links:
**Project details have been provided here for information purpose only. Please contact builder/advertisers directly to know more about the project. If you have any question or want to share feedback, feel free to write to us at
projects-feedback@99acres.com
.
Trademarks belong to the respective owners.
Views expressed by the users above are their own, Info Edge (India) Limited does not endorse the same.