Transcity Orchid Paradise

by

Transcity Developers
Location: Chikkaballapur, Bangalore North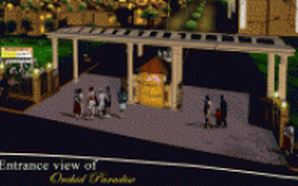 Transcity Orchid Paradise in Chikkaballapur, Bangalore North
Transcity Orchid Paradise is one of the most popular residential developments in the neighborhood of Chennai. The project is designed with all modern amenities and basic facilities to cater the needs of the residents and 24X7 security service is also available.


Get property alerts now!
We will inform you as soon as new property matching requirement is uploaded in 99acres
106 People Viewed this project
Loading Map...
Transcity Orchid Paradise, Chikkaballapur, Bangalore North Map
Loading Builder...
Transcity Orchid Paradise - Quick Links:
**Project details have been provided here for information purpose only. Please contact builder/advertisers directly to know more about the project. If you have any question or want to share feedback, feel free to write to us at
projects-feedback@99acres.com
.
Trademarks belong to the respective owners.
Views expressed by the users above are their own, Info Edge (India) Limited does not endorse the same.