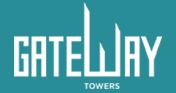 Tata Aveza Gateway Towers

by

Tata Housing Development
Location: Mulund (East), Central Mumbai suburbs

Tata Aveza Gateway Towers in Mulund (East), Central Mumbai suburbs
Tata Aveza height ranging from 31 stories to 41 stories, with the highest point at 159 meters. This staggered height configuration paired with framed vistas from the cut-outs will stylize a perforated skyline. Presenting an inviting stance with the towers anlge positioned wings, the development will resemble a grand scale, traditional horseshoe-shaped Asian house with a courtyard opened toward
More »
the major highway.
Project Details:
Total Blocks : 3
Common Area/Club House Area : Yes
Commercial Complex : Yes
Current Construction Status : Under Construction
Less »
3103 People Viewed this project
Loading Amenities...
Loading Map...
Tata Aveza Gateway Towers, Mulund (East), Central Mumbai suburbs Map
Loading Builder...
Tata Aveza Gateway Towers - Quick Links:
**Project details have been provided here for information purpose only. Please contact builder/advertisers directly to know more about the project. If you have any question or want to share feedback, feel free to write to us at
projects-feedback@99acres.com
.
Trademarks belong to the respective owners.
Views expressed by the users above are their own, Info Edge (India) Limited does not endorse the same.
Scroll