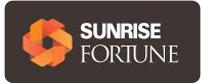 Sunrise Fortune

by

Sunrise Buildcon
Location: Moshi, Pune

Price:

₹

23.47 Lac to 37.63 Lac
Size: 656 - 998 Sq. Ft. | Plans: 1 - 2 BHK | Possession: June 2015
View properties
Sunrise Fortune in Moshi, Pune
A new life awaits you in a well-planned home. With no unnecessary walls and wasted corners, it gives you enough room to find your own peace of mind. A home designed for convenience in living, put together by the highest quality materials available in the construction industry and the best of our wishes.
Unit type & Area analysis
737 People Viewed this project
Loading Amenities...
Loading Map...
Sunrise Fortune, Moshi, Pune Map
Units info : Sunrise Buildcon, Sunrise Fortune, Pune
Posted: 09-17-2013, 02:42 PM
Reply to Topic
Sunrise Fortune - Quick Links:
**Project details have been provided here for information purpose only. Please contact builder/advertisers directly to know more about the project. If you have any question or want to share feedback, feel free to write to us at
projects-feedback@99acres.com
.
Trademarks belong to the respective owners.
Views expressed by the users above are their own, Info Edge (India) Limited does not endorse the same.