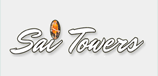 Sai Towers by Om Sai Basera Welfare Society
Location: G.T Karnal Road, Delhi North
India's No. 1 Property Portal

Size: 1150 - 2100 Sq. Ft. | Plans: 2 - 4 BHK | Possession: New Launch
Sai Towers in G.T Karnal Road, Delhi North
Sai Towers are 2, 3 and 4 BHK residential apartments in G.T Karnal Road, Delhi North.The project has been launched with, Skyscrapers complete with helipads to help residents reach their workplaces in a matter of minutes, new apartments for 4.22 lakh families from every category in space-starved Delhi, a leisure valley, river-front boulevard, city park, museum, art galleries, open-air theatres and large stretches of greens interspersed with water bodies and much more.
Project Details
Total Area of Project : 11 Acres
Total Blocks : 8
Common Area/Club House Area : yes
Project Start Date : OCT, 2014
More »
Oops we are sorry! Currently we do not have any property for this project.
Get updates as soon as a new project is launched in the market!
Leave your details and we will email new projects matching your requirements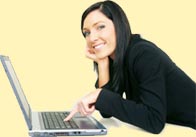 Sai Towers at GT Karnal Road - has anyone invested here?
Posted: 06-4-2013, 03:26 PM
Arun
Hi! Got a mail about this project spread over 11 acres of land on GT Karnal Road. Want to hear from those who have invested here or thinking of investing.
Reply to Topic
Schools and Hospitals near G.T Karnal Road, Delhi North
10 Nearby Schools/Institutes
Govt Boys Senior Sec School - Roop Nagar
Govt Girls Senior Sec School - Roop Nagar
Virmani Public School - Roop Nagar
Govt Sarvodaya School - Roop Nagar
Govt Sarvodaya Bal School - C C Colony
St Paul School - Kalyan Vihar
Govt Sarvodaya Girls School - Malka Ganj
Shri Guru Teg Bahadur Khalsa College - Delhi University
CSIR - Delhi University
International School Of Design - Hudson Lane
10 Nearby Hospitals
Centre For Sight Eye Hospital - Roop Nagar
Dr Lal Path Labs - C C Colony
NKS Hospital - Gulabi Bagh
Eye Hospital - Derawal Nagar
Paramnath Mission Hospital - Shakti Nagar
Aggarwal Dharmarth Hospital - Shakti Nagar
Kingsway Camp Hospital
Medical Centre - Shastri Nagar
Sant Parmanand Hospital - Civil Lines
D R Nursing Hospital - Ashok Vihar
2556 People Viewed this project
Scroll