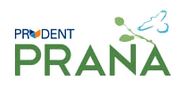 Prudent Prana

by

Prudent Infrarealty
Location: Garia, Kolkata South

Price:

₹

29.89 Lac to 34.71 Lac
Size: 468 - 1124 Sq. Ft. | Plans: 1 - 3 BHK | Possession: September 2016
View properties
Prudent Prana in Garia, Kolkata South
Prudent Prana is a residential development by Prudent Infra Realty. It has a thoughtful design and is well equipped with all the modern day amenities as well as basic facilities. The project offers spacious and skillfully designed 1BHK, 2BHK and 3BHK apartments.
More »
Project Details
Number of Blocks: 5
Number of Floors: Stilt + 7
FEATURES
> Card's room
> Spa and massage room
> Steam (ladies and gents)
> Library cum lounge
> Common toilets for staff on ground floor
Less »
Unit type & Area analysis
Properties in Prudent Prana
2994 People Viewed this project
Loading Amenities...
Loading Map...
Prudent Prana, Garia, Kolkata South Map
Prudent Prana Price Trend for Apartment, Garia, Kolkata South
Embed in blog
Paste this into any HTML page:
Feedback
Disclaimer
Loading Builder...
Prudent Prana - Quick Links:
**Project details have been provided here for information purpose only. Please contact builder/advertisers directly to know more about the project. If you have any question or want to share feedback, feel free to write to us at
projects-feedback@99acres.com
.
Trademarks belong to the respective owners.
Views expressed by the users above are their own, Info Edge (India) Limited does not endorse the same.