Unit type & Area analysis
2 BHK
APARTMENT
1147 sq ft
1152 sq ft
1263 sq ft
1295 sq ft
1361 sq ft
Top Advertisers of Pacifica Aurum, OMR, Chennai South
Builder:
Pacifica Companies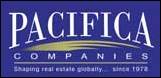 - Apartment1683 sq.ft.

₹

63.45 Lac2 Bed Apartment1147 - 1361 sq.ft.

₹

42.09 - 49.95 Lac3 Bed Apartment1441 - 1686 sq.ft.

₹

54.33 - 63.56 Lac4 Bed Apartment2323 sq.ft.

₹

87.58 Lac Apr 03, 2015
FREE
Properties in Pacifica Aurum
18845 People Viewed this project
Loading Amenities...
Loading Map...
Pacifica Aurum, OMR, Chennai South Map
Disclaimer: This data is sourced from Google Maps. It may have some inaccuracies. You should exercise judgement in your use of this content.
Price Trend
Loading Builder...
Pacifica Aurum - Quick Links:
**Project details have been provided here for information purpose only. Please contact builder/advertisers directly to know more about the project. If you have any question or want to share feedback, feel free to write to us at
projects-feedback@99acres.com
.
Trademarks belong to the respective owners.