Om Sokhal Aradhana Residency

by

Om Sokhal Developers
Location: Kalwar Road, Jaipur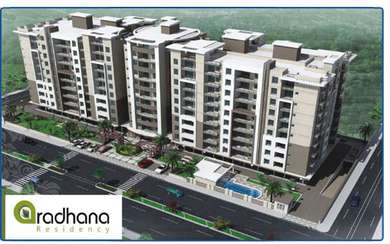 Om Sokhal Aradhana Residency in Kalwar Road, Jaipur
Journey of supreme comfort & Style Begins here: A building with a superior and a superior and aesthetically design architecture that can do wonders for the users lifestyle, ARADHANA RESIDENCY creates building that can change mind set and above all changes lives and lifestyle. The project is the combination of luxury, comfort and safety. And also the bench mark of quality, trust and commitment,
More »
the project has been designed keeping in mind about the natural environment thus they are eco-friendly and lively. The apartments are located near kalwar Road, These have been planned around the lavish green and beautifully landscaped area where you can enjoy the artistry of nature which refresh your mind and breathe you into a new way of living. ARADHANA RESIDENCY welcomes you to the new world that offers you a new way to living. Lt is the perfect place that accents the relaxed, polished and smooth lifestyle that awaits you inside your new beautiful designed apartment home.
Less »
Unit type & Area analysis
2 BHK
APARTMENT
1277.9 sq ft
1323.4 sq ft
Get property alerts now!
We will inform you as soon as new property matching requirement is uploaded in 99acres
685 People Viewed this project
Loading Amenities...
Loading Map...
Om Sokhal Aradhana Residency, Kalwar Road, Jaipur Map
Om Sokhal Aradhana Residency - Quick Links:
**Project details have been provided here for information purpose only. Please contact builder/advertisers directly to know more about the project. If you have any question or want to share feedback, feel free to write to us at
projects-feedback@99acres.com
.
Trademarks belong to the respective owners.
Views expressed by the users above are their own, Info Edge (India) Limited does not endorse the same.