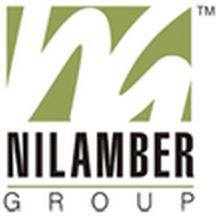 Nilamber Aangan

by

Nilamber Group
Location: Dabhoi Road, Vadodara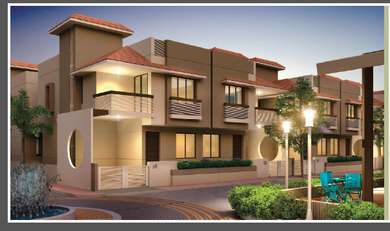 Nilamber Aangan in Dabhoi Road, Vadodara
Nilamber Aangan is an expression of your ideals, your aspirations, and of course, your desire to lead the good life. One of the most prime properties in terms of visibility, accessibility and catchments and also a reason for improvement in your lifestyle. It is designed around a very simple concept to elevate your
lifestyle. Unquestionable style and elegance abound from this spectacular home.
More »
All the bungalows created in symphony with exceptional class to ensure absolute comfort. Constructed with finest materials with intricate detail paid to the placement of each element. Discerning luxury is coupled with graceful comfort as all the rooms welcome you to come and enjoy. Every Aangan will impress you with its sheer living space and pamper you with unrestrained luxury.
Less »
Get property alerts now!
We will inform you as soon as new property matching requirement is uploaded in 99acres
1909 People Viewed this project
Loading Amenities...
Loading Map...
Nilamber Aangan, Dabhoi Road, Vadodara Map
Loading Builder...
Nilamber Aangan
Posted: 02-25-2014, 12:49 PM
Sarvesh Juneja
Hi, I need reviews on Nilamber Aangan by Nilamber Group, Dabhoi Road, Vadodara project ? Will it be a fruitful investment as I am planning to invest purely for an investment purpose and need updates on this project and builder. I want some broker or expert to help me. Thanks in advance.
Reply to Topic
Nilamber Aangan - Quick Links:
**Project details have been provided here for information purpose only. Please contact builder/advertisers directly to know more about the project. If you have any question or want to share feedback, feel free to write to us at
projects-feedback@99acres.com
.
Trademarks belong to the respective owners.
Views expressed by the users above are their own, Info Edge (India) Limited does not endorse the same.

[317,221,257,226,250,248,249,247,227,246,244,245,242,243,241,240,223,239,238,224,236,235,234,225,233,232,231,230,229,228,262,185,19,45,38,32,25,20,12,1]
{"317":"512,319,318,317","221":"291,359,383,345,360,293,365,294,292,364,361,362,357,363,314,350,221","257":"73,77,78,168,257","226":"280,493,455,408,483,213,281,488,214,25,282,413,358,283,429,215,226","250":"423,211,335,264,445,454,325,254,433,399,353,304,266,253,212,250","248":"195,196,248","249":"197,198,199,372,200,330,201,9,203,222,315,401,347,204,205,206,207,451,431,375,7,376,288,255,210,209,271,249","247":"183,184,247","227":"412,32,185,471,290,186,187,444,476,414,311,305,188,426,475,308,470,189,306,307,354,190,194,478,487,191,303,472,192,193,480,473,227","246":"176,276,497,402,496,277,289,296,511,299,338,177,178,503,485,179,180,468,352,378,405,432,395,450,302,342,181,246","244":"328,494,501,162,163,510,498,442,518,167,164,165,166,527,244","245":"169,491,287,502,170,336,171,316,172,173,174,175,458,411,505,245","242":"158,159,242","243":"160,161,243","241":"157,156,241","240":"154,155,240","223":"146,417,456,147,508,506,374,329,148,516,367,369,434,149,272,486,339,322,419,153,12,150,509,437,151,416,420,19,421,382,371,300,373,295,422,404,436,430,435,223","239":"140,457,351,448,141,526,142,143,418,394,145,490,521,479,515,517,144,443,239","238":"278,128,130,415,286,393,406,337,139,131,132,133,409,495,452,135,523,137,138,273,238","224":"20,118,119,482,120,440,343,438,301,121,439,122,123,127,398,124,441,125,126,392,461,380,407,224","236":"111,113,112,236","235":"279,106,107,110,465,108,109,341,235","234":"98,326,459,331,10,8,105,285,320,101,102,396,256,103,400,104,492,251,484,234","225":"45,84,368,86,87,88,425,403,90,424,97,91,321,466,92,477,428,464,463,519,453,397,348,514,93,349,94,95,96,462,381,467,225","233":"82,310,323,79,80,324,81,233","232":"74,346,76,500,386,410,507,75,388,232","231":"528,449,70,72,446,387,499,391,389,71,231","230":"69,67,447,68,230","229":"66,65,229","228":"52,64,298,522,53,54,525,38,524,344,340,309,55,513,334,297,56,57,327,332,58,333,460,60,61,62,377,63,520,228","262":"140,162,73,185,211,233,67,142,177,131,205,171,125,126,150,151,19,95,62,262","185":"185","19":"19","45":"48,49,46,47,45","38":"269,268,38","32":"35,33,34,36,32","25":"30,28,26,27,29,25","20":"23,22,21,217,252,20","12":"14,275,218,274,13,15,16,17,219,12","1":"6,220,4,2,3,5,10,9,222,8,7,1"}
{"335":"250","354":"227","10":"1","9":"1","222":"1","8":"1","7":"1","372":"249","386":"232","387":"231"}