Loading ... Please Wait ...

Toll Free 1800 41 99099
Monday - Saturday 9:30AM to 6:00PM IST
Scroll
Factory for Sale in Himachal Pradesh Others
Posted By
Owner, Dealer, Builder
No results found for above search criteria.
Found 11 more properties almost matching your criteria

No Property Photo
Plot Area: 348480 Sq.Ft.(20 Bigha) @ Rs.25 /sq.ft
20 bigha mixed land for sale , Ideal for camping sites, Holiday huts or farm house. Jeepable road to property, Near jamta

Dealer
:Finlace Consulting

Contact Dealer FREE
View Phone Number
Mar 11, 2014 Map

No Property Photo
Plot Area: 27000 Sq.Ft. @ Rs.2408 /sq.ft
2 lands for resort and hotel and hospital readily available of 27000 sq ft and 2nd land is of 55000 sq ft in area. National highway situated on the...


No Property Photo
Plot Area: 45323 Sq.Ft.(4215 Sq. Meter)
Commercial/industrial land is available near paonta sahib city.All the basic ameneties are available nearby. For any query,Please find below the co...


No Property Photo
Plot Area: 4084 Sq.Ft.(15 Marla) @ Rs.3693 /sq.ft
Land for sale in rakkar colony, Una ,Himachal pradesh. Land is located on side of national highway. Next to kalgidharh funiture showroom. Oppsite t...

Plot Area: 10798440 Sq.Ft.(100 Kanal) @ Rs.6 /sq.ft
Plain land ready to use. Distance from national highway is 2 km..And the distance from airport is 25 km.


No Property Photo
Society/Project: High School
Plot Area: 4680 Sq.Ft. @ Rs.1283 /sq.ft
The total is 1 bigha drive-In land (2989.975 sq yards) , Half the portion is constructed rcc structure of 3 storied building approx. Area is 260 ...


No Property Photo
Plot Area: 755891 Sq.Ft.(7 Kanal) @ Rs.6 /sq.ft
Link road khabli dusarka to bankhandi(Near bagla mata). Land all together, Which can be utilise for multi purpose.

Society/Project: Sareen Orchard
Plot Area: 257875 Sq.Ft.(14.8 Bigha) @ Rs.25 /sq.ft
14.8 bigha agriculture cum resort cum hotel site ,Roadhead, For sale in rajgarh on Rajgarh-Nauradhar highway.. .Any property dealer or any person ...

Society/Project: Sudon's Resort
Plot Area: 139392 Sq.Ft.(8 Bigha)
Nestled in the himalyan ranges a quite calm serene place to avoid day to day hectic schedules and bring peace to mind and body


No Property Photo
Society/Project: Hotel Site At Kasauli ( Hp )
Plot Area: 87121 Sq.Ft.(2 Acres)
Prime location area approximately 2 acre on dharampur - kasauli road.3 km away from mall road kasauli. Suitable for hotel / resort viability of 60-...

Get Property Alerts
We will inform you as soon as a new property matching your requirements is uploaded in 99acres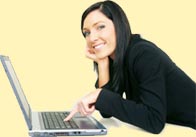 No Property Photo
Plot Area: 87750 Sq.Ft.(9750 Sq. Yards) @ Rs.91 /sq.ft
Property at prime location on the main road .A new industrial policy by hp govt will raise price very soon.Good bargain for early birds