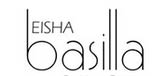 Eisha Basilla

by

Eisha Group
Location: Kondhwa, Pune

Eisha Basilla in Kondhwa, Pune
Eisha Basilla uncovers the story of a modern day princess and especially created to fulfil her dreams in a finest way. In your heart is a very clear answer, but beyond it, her Option will be a good vicinity of modern times and for a home, the finest locale in Kondhwa, which has developed as an upscale locality. connectivity, ambience, school, college needs, shopping like requirements, hospital
More »
like emergencies and all at par with contemporary standards are now a part of developing Kondhwa.
Less »
Get property alerts now!
We will inform you as soon as new property matching requirement is uploaded in 99acres
322 People Viewed this project
Loading Amenities...
Loading Map...
Eisha Basilla, Kondhwa, Pune Map
Loading Builder...
Eisha Basilla
Posted: 03-11-2014, 05:43 PM
Rohit
Has anyone booked a flat with Eisha Basilla in Kondhwa? How much is the booking amount for a 2bhk here?
Reply to Topic
Eisha Basilla - Quick Links:
**Project details have been provided here for information purpose only. Please contact builder/advertisers directly to know more about the project. If you have any question or want to share feedback, feel free to write to us at
projects-feedback@99acres.com
.
Trademarks belong to the respective owners.
Views expressed by the users above are their own, Info Edge (India) Limited does not endorse the same.

[317,221,257,226,250,248,249,247,227,246,244,245,242,243,241,240,223,239,238,224,236,235,234,225,233,232,231,230,229,228,262,185,19,45,38,32,25,20,12,1]
{"317":"512,319,318,317","221":"291,359,383,345,360,293,365,294,292,364,361,362,357,363,314,350,221","257":"73,77,78,168,257","226":"280,493,455,408,483,213,281,488,214,25,282,413,358,283,429,215,226","250":"423,211,335,264,445,454,325,254,433,399,353,304,266,253,212,250","248":"195,196,248","249":"197,198,199,372,200,330,201,9,203,222,315,401,347,204,205,206,207,451,431,375,7,376,288,255,210,209,271,249","247":"183,184,247","227":"412,32,185,471,290,186,187,444,476,414,311,305,188,426,475,308,470,189,306,307,354,190,194,478,487,191,303,472,192,193,480,473,227","246":"176,276,497,402,496,277,289,296,511,299,338,177,178,503,485,179,180,468,352,378,405,432,395,450,302,342,181,246","244":"328,494,501,162,163,510,498,442,518,167,164,165,166,527,244","245":"169,491,287,502,170,336,171,316,172,173,174,175,458,411,505,245","242":"158,159,242","243":"160,161,243","241":"157,156,241","240":"154,155,240","223":"146,417,456,147,508,506,374,329,148,516,367,369,434,149,272,486,339,322,419,153,12,150,509,437,151,416,420,19,421,382,371,300,373,295,422,404,436,430,435,223","239":"140,457,351,448,141,526,142,143,418,394,145,490,521,479,515,517,144,443,239","238":"278,128,130,415,286,393,406,337,139,131,132,133,409,495,452,135,523,137,138,273,238","224":"20,118,119,482,120,440,343,438,301,121,439,122,123,127,398,124,441,125,126,392,461,380,407,224","236":"111,113,112,236","235":"279,106,107,110,465,108,109,341,235","234":"98,326,459,331,10,8,105,285,320,101,102,396,256,103,400,104,492,251,484,234","225":"45,84,368,86,87,88,425,403,90,424,97,91,321,466,92,477,428,464,463,519,453,397,348,514,93,349,94,95,96,462,381,467,225","233":"82,310,323,79,80,324,81,233","232":"74,346,76,500,386,410,507,75,388,232","231":"528,449,70,72,446,387,499,391,389,71,231","230":"69,67,447,68,230","229":"66,65,229","228":"52,64,298,522,53,54,525,38,524,344,340,309,55,513,334,297,56,57,327,332,58,333,460,60,61,62,377,63,520,228","262":"140,162,73,185,211,233,67,142,177,131,205,171,125,126,150,151,19,95,62,262","185":"185","19":"19","45":"48,49,46,47,45","38":"269,268,38","32":"35,33,34,36,32","25":"30,28,26,27,29,25","20":"23,22,21,217,252,20","12":"14,275,218,274,13,15,16,17,219,12","1":"6,220,4,2,3,5,10,9,222,8,7,1"}
{"335":"250","354":"227","10":"1","9":"1","222":"1","8":"1","7":"1","372":"249","386":"232","387":"231"}