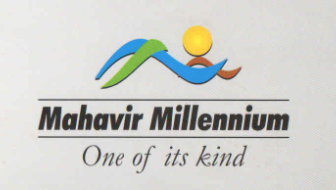 DSS Mahavir Millennium

by

Damji Shamji Shah Group
Location: Vasant Vihar, Mumbai Thane

Price:

₹

1.06 Crore to 1.6 Crore
Size: 1025 - 1200 Sq. Ft. | Plans: 2 - 3 BHK | Possession: Ready to move
View properties
DSS Mahavir Millennium in Vasant Vihar, Mumbai Thane
Damji Shamji Builders was initiated in 1962 BY Late Shri Damji Shamji Shah in Mumbai with the mission of creating value, satisfaction and superior quality. From last 5 decades, their commitment to excellence and value addition has remained the same. They seek recognition and leadership on a larger scale. Damji Shamji Builders has constructed many masterpieces that offer swanky lifestyle, modern
More »
amenities and green surroundings. Mahavir Majestik, Mahavir Trinklets, Mahavir Platinum, Mahavir Classik, Mahavir Housing Complex and many others are among the residential projects built by Damji Shamji Developers. Their commercial projects include Industrial Complex, Commercial Complex, Kanara Business Centre and Trade Centre. They have developed an area of 3.5 million sq ft. and designed some of the nest landmarks.
Less »
Properties in DSS Mahavir Millennium
3163 People Viewed this project
Loading Amenities...
Loading Map...
DSS Mahavir Millennium, Vasant Vihar, Mumbai Thane Map
Mahavir Millennium Price Trend for Apartment, Vasant Vihar, Mumbai Thane
Embed in blog
Paste this into any HTML page:
Feedback
Disclaimer
Loading Builder...
DSS Mahavir Millennium - Quick Links:
**Project details have been provided here for information purpose only. Please contact builder/advertisers directly to know more about the project. If you have any question or want to share feedback, feel free to write to us at
projects-feedback@99acres.com
.
Trademarks belong to the respective owners.
Views expressed by the users above are their own, Info Edge (India) Limited does not endorse the same.
Scroll