Loading ... Please Wait ...

Toll Free 1800 41 99099
Monday - Saturday 9:30AM to 6:00PM IST
Scroll
Built-up Area: 250 Sq.Ft. @ Rs.8000 /sq.ft
Prime commercial shop for sale in vadapalani, 250 sft (Includind common area) ground floor. Interested buyers call brokers please don't call furthe...

Plot Area: 24000 Sq.Ft.(10 Grounds) @ Rs.10416 /sq.ft
Patta land j v can do with 60%-40% ratio 7c advance if any one intres contact: Crabala85gmail.Com

Society/Project: Maaruthi
Plot Area: 2172 Sq.Ft. @ Rs.9989 /sq.ft
Located in prime area of chennai where famous temples, Shopping malls, Hospitals, Entertainment centres film studios . Etc. Just opposite to vadapa...

Society/Project: Vadapalani Apartments
Plot Area: 8000 Sq.Ft. @ Rs.1000 /sq.ft
Posh commercial office space abt1000sft, 2bhk, 2bath, Semi furnished, Tiles flooring, Carpark, Lift, Bike park, Wood work, Balcony, Located on va...

Found 8 more properties almost matching your criteria
Built-up Area: 200 Sq.Ft. @ Rs.16000 /sq.ft
Shop sale at saligramam bus terminus....200sq.Ft., ..With shutter,False ceiling,Glass door..Etc., Suitable for clinic / beauty parlour / boutique ...


No Property Photo
Society/Project: Own
Plot Area: 1000 Sq.Ft. @ Rs.13000 /sq.ft
This is comercial shop kk salai saligramam 40 feet road flat area 1000 sqf undivided share 980 sqf on road shop near prasath lap shoping area per m...


No Property Photo
Society/Project: 34343efffdfdfd
Plot Area: 1800 Sq.Ft. @ Rs.667 /sq.ft
Dxasvfgvfgvfgvgvfdgbdgbdfgfdgfgfgfgfgfggfdg

Plot Area: 21600 Sq.Ft. @ Rs.8334 /sq.ft
Commercial land for sale at kodambakkam, 9 grounds vacant land, Centrally located in kodambakkam, Price expected rupees 18 crores. For inspections ...

Plot Area: 9000 Sq.Ft. @ Rs.22223 /sq.ft
North east facing commercial building for sale at kodambakkam. 10 year old property with the land area of 9000 sqft and built area of 30,000 sqft h...

Plot Area: 1123 Sq.Ft. @ Rs.10241 /sq.ft
Commercial office space for sale in kodambakkam at parankusapuram street Prime location ! Suitable for commercial & residential purpose ! Good r...

Get Property Alerts
We will inform you as soon as a new property matching your requirements is uploaded in 99acres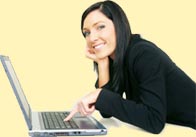 Plot Area: 2400 Sq.Ft. @ Rs.20834 /sq.ft
Plot-2175 sqft (As per document)-2470 sqft on site Total build up area-6000 sqft 40 ft frontage road Ground floor-1800 sqft (3bhk residential use)...

Dealer
:GOOGOL REALTY

Contact Dealer FREE
View Phone Number
Feb 21, 2014 Map
Plot Area: 1123 Sq.Ft. @ Rs.9350 /sq.ft
All that piece and parcel of hte site with building an extent of 1123 sq.Ft,Suitable for residential and commercial, Near raghavendra kalyana manda...