Bhawani North View in Baguihati, Kolkata North
Bhawani Northview is a residential project by Bhawani Group is a well planned residential complex, the next dream home for today's Kolkata with luxurious apartments consisting 1BHK, 2BHK, 3BHK options. The project has been designed in such a fashion so that light, air cross-ventilation and security will not be a matter of concern.
Location Advantages
> 2 Mins from VIP Road.
> 10 Mins from N
More »
SCBI Airport.
> 7 Mins from New Town / City Centre II.
> 5 Mins from Big Bazaar/Bazaar Kolkata/Vishal Mega Mart.
> 7 Mins from Charnock Hospital.
> 3 Mins from Revive & Bliss Nursing Homes.
Less »
Top Advertisers of Bhawani North View, Baguihati, Kolkata North
Builder:
Bhawani Group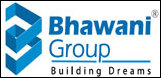 1 Bed Apartment690 - 830 sq.ft.

₹

21.39 - 25.73 Lac2 Bed Apartment990 - 1009 sq.ft.

₹

30.69 - 31.28 Lac3 Bed Apartment1200 - 1301 sq.ft.

₹

37.2 - 40.33 Lac Jan 06, 2015
FREE
7 Sale Properties in Bhawani North View
4059 People Viewed this project
Loading Amenities...
Loading Map...
Bhawani North View, Baguihati, Kolkata North Map
Loading Builder...
Bhawani North View
Posted: 01-27-2014, 06:34 PM
Reply to Topic
Bhawani North View - Quick Links:
**Project details have been provided here for information purpose only. Please contact builder/advertisers directly to know more about the project. If you have any question or want to share feedback, feel free to write to us at
projects-feedback@99acres.com
.
Trademarks belong to the respective owners.
Views expressed by the users above are their own, Info Edge (India) Limited does not endorse the same.