Aryamitra Lotus Homes

by

Aryamitra Infratech Builders
Location: Manikonda, Hyderabad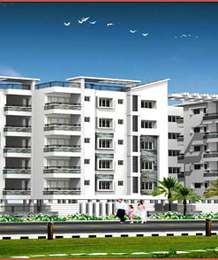 Aryamitra Lotus Homes in Manikonda, Hyderabad
Aryamitra's Lotus Homes is an assortment of 35 two and three bed room flats designed by fully qualified engineers and architects. The apartments are designed for maximum functionality, using the available light and space to get advantage of ventilation & ultimate privacy with ground level parking lots.Housing in Lotus Homes can give a new level of living experience. Excellence in Quality
More »
Aryamitra offer state-of-the-art living conditions reflecting the rapid advancements in technology and a growing need for quality housing.Lotus Homes is an esteemed and value added venture with safe and quality housing amenities at competitive prices. We maintain open communication with our customers in order to ensure the highest level of customer satisfaction and long lasting reputation. Our company is dedicated to a hassle free living environment in which our customers can enjoy all the benefits.
Project Details
Total Blocks : 02
No of Floors : 06
Less »
Unit type & Area analysis
Get property alerts now!
We will inform you as soon as new property matching requirement is uploaded in 99acres
2646 People Viewed this project
Loading Amenities...
Loading Map...
Aryamitra Lotus Homes, Manikonda, Hyderabad Map
Loading Builder...
Aryamitra Lotus Homes - Quick Links:
**Project details have been provided here for information purpose only. Please contact builder/advertisers directly to know more about the project. If you have any question or want to share feedback, feel free to write to us at
projects-feedback@99acres.com
.
Trademarks belong to the respective owners.
Views expressed by the users above are their own, Info Edge (India) Limited does not endorse the same.