Aroma Aakruti Greens

by

Aroma Realties
Location: Dholera, SG Highway & Surroundings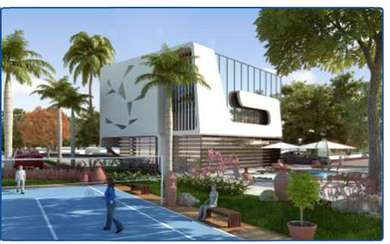 Aroma Aakruti Greens in Dholera, SG Highway & Surroundings
AKRUTI GREENS THE WATERSIDE VILLAGE A MINI TOWNSHIP TAKING SHAPE NEAR UPCOMING DHOLERA SIR, THE AMBITIOUS PROJECT BY THE GOVERNMENT OF GUJARAT. THE GEOGRAPHICAL LOCATION OF DHOLERA SIR AND THERE BY AAKRUTI GREENS IS VERY STRATEGIC AND ACCESIBLE FROM ALL MAJOR LOCATIONS OF THE STATE. TO BE PRECISE AAKRUTI GREENS IS JUST 42 MILES FROM THE CITY OF AHMEDABAD IN THE VICINITY OF DHOLERA SIR AND
More »
UPCOMING CARGO AIRPORT AT NAVAGAM. LOCATED ON THE UPCOMING AHMEDABAD BHAVNAGAR SIX LANE HIGHWAY NEAR VATAMAN, THE GROWTH AT AKRUTI GREENS IS GOING TO BE RAPID AND HUMONGOUS. DHOLERA SIR IS THE WORLD'S BIGGEST PLANNED URBAN DEVELOPMENT WHERE MEGA BUSINESS HOUSES HAVE ALREADY FOCUSED AND FOUNDED THEIR BUSINESS PLANS. ALSO, THE GOVERNMENT OF GUJARAT AND THE GOVERNMENT OF JAPAN ARE JOINTLY DEVELOPING DHOLERA AS THE BIGGEST INDUSTRIAL ZONE IN THE WORLD SPREAD ACROSS MORE THAN 800 SQ.KMS. WITH INTERNATIONAL STANDARD INFRASTRUCTRE. DHOLERA SIR SHALL PROVIDE NEVER BEFORE INFRASTRUCRE FACILITIES LIKE METRO RAIL CONNECTIVITY, INTERNATIONAL CARGO AIRPORT, SIX SEA PORT FOR DOMESTIC AND INTERNATIONAL CARGO HANDLING, KALPSAR FRESH WATER PROJECT, 6 LANE HIGHWAYS AND MUCH MORE. TS GOING TO BE A NEW GUJARAT WITHIN GUJARAT. AAKRUTI GREENS IS LOCATED VERY CLOSE TO THIS AMBITIOUS PROJECT BY GOVERNMENT OF GUJARAT. DELHI MUMBAI INDUSTRIAL CORRIDOR THAT IS DMIC AND DEDICATED FREIGHT CORRIDOR ARE ALSO THE ADVANTAGES OF BEING CLOSE TO DHOLERA SIR FOR AAKRUTI GREENS. AAKRUTI GREENS IS A LARGE SCALE PLOTTING SCHEME AIMED AT CATERING TO ALL SIZE INVESTMENT OPPORTUNITIES. AAKRUTI GREENS, THE WATERSIDE VILLAGE OFFERES PLOT SIZES RIGHT FROM 155 SQ.YARDS TO 1000 SQ.YARDS FOR YOUR COOL WATERSIDE VILAS.
Less »
Unit type & Area analysis
Get property alerts now!
We will inform you as soon as new property matching requirement is uploaded in 99acres
1938 People Viewed this project
Loading Amenities...
Loading Map...
Aroma Aakruti Greens, Dholera, SG Highway & Surroundings Map
Loading Builder...
Aroma Aakruti Greens - Quick Links:
**Project details have been provided here for information purpose only. Please contact builder/advertisers directly to know more about the project. If you have any question or want to share feedback, feel free to write to us at
projects-feedback@99acres.com
.
Trademarks belong to the respective owners.
Views expressed by the users above are their own, Info Edge (India) Limited does not endorse the same.