Loading ... Please Wait ...
Scroll
No results found for above search criteria.
These 8 Properties almost matched your criteria

No Property Photo
Plot Area: 217802 Sq.Ft.(5 Acres) @ Rs.184/sq.ft
My name venkat want to sell out my own lands at gandipet areas lands from 5 acres to 50 acres one acre 85 lakhs rate can be negotiable avaliable ag...

No Property Photo
Plot Area: 10800 Sq.Ft.(1200 Sq. Yards) @ Rs.28 /sq.ft
Its a wise investment for money earnings buy with out efforts from:- Each 1200sq yds(Rs,2,98,800 inr) includes 25-Mango+15-Teak+15-Srigandham plan...
Society/Project: My Village
Plot Area: 2178 Sq.Ft.(242 Sq. Yards) @ Rs.267/sq.ft
Invest little today earn more after 15 years in white sandalwood garden. Salient features: Clear title &spot;Registration A venture of partnersh...
Society/Project: Agriculture Land
Plot Area: 261362 Sq.Ft.(6 Acres) @ Rs.73/sq.ft
From shankarpally railway station this land exists in 2km, On chevella main road, Price will be negotiable. Call immediatelly .
Society/Project: Terra Greens- The Fields, 1 Acre Organic Farms
Plot Area: 43560.4 to 4356040.06 Sq.Ft. @ Rs.138/sq.ft
Hyderabad only 125 acres gated community farm house land/plots. It is a panchayat approved layout. Black top roads, Club house, Electricity and dri...
Society/Project: Sandal Wood / Red Sanders Plants
Plot Area: 871 Sq.Ft.(2 Cents) @ Rs.172/sq.ft
Agri gold farm estates india (P) limited Consisting of sandal wood / red sanders plants As per trusted scientific methods and taking due of the f...

No Property Photo
Society/Project: Shamshabad
Plot Area: 392044 Sq.Ft.(9 Acres) @ Rs.57/sq.ft
Hi, We are three brothers, We have the equal partitions from 9 acres. Right now we are decided to sell this property. In this agriculture lands we ...

No Property Photo
Plot Area: 130681 Sq.Ft.(3 Acres) @ Rs.80/sq.ft
3.10 acres agriculture land for immediate sale at ramanjapur village near shamshabad international airport,3 kms away from vardhaman engg college,1...
Get Property Alerts
We will inform you as soon as a new property matching your requirements is uploaded in 99acres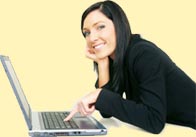 Featured Projects - Delhi / NCR
Commercial Land/Inst. Land
Commercial Land/Inst. Land Contd.