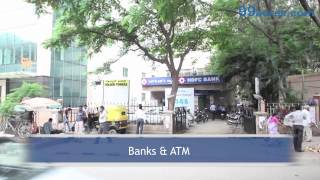 Sale Price:

₹

80 Lac @

₹

7273

per Sq.Ft.
Check EMI
Possession: Immediate Property age: 10+ Year Old Property Transaction Type : Resale Property Ownership: Freehold
Posted by Zero dot Bengaluru
Contact Dealer FREE
Property Description
Indipendent house in verry good locality,Walkable distance to old airport road,South phasing,With car parking,4 bedrooms,3 bathrooms, 80 lakhs,Slightly negotiable,With clear titles,Loans available,2 full floors (Ground and first),And 1 bedroom,1 bathroom and a hall on 2nd floor.
Property on Map

Save details to mobile
All properties of this Dealer
Property Code: C8585489
www.99acres.com/C8585489
1389 People
Viewed this property
This property appeared
1446 times in search
Similar Properties you may like
4 Bedroom, Independent House/Villa in Old Airport Road
Society: Sai Shathavartha Enclave
Plot Area : 1200 Sq.Ft.